​New storage solution for Textile and Costume Collection at Broadgreen House
28/02/2020 3:14pm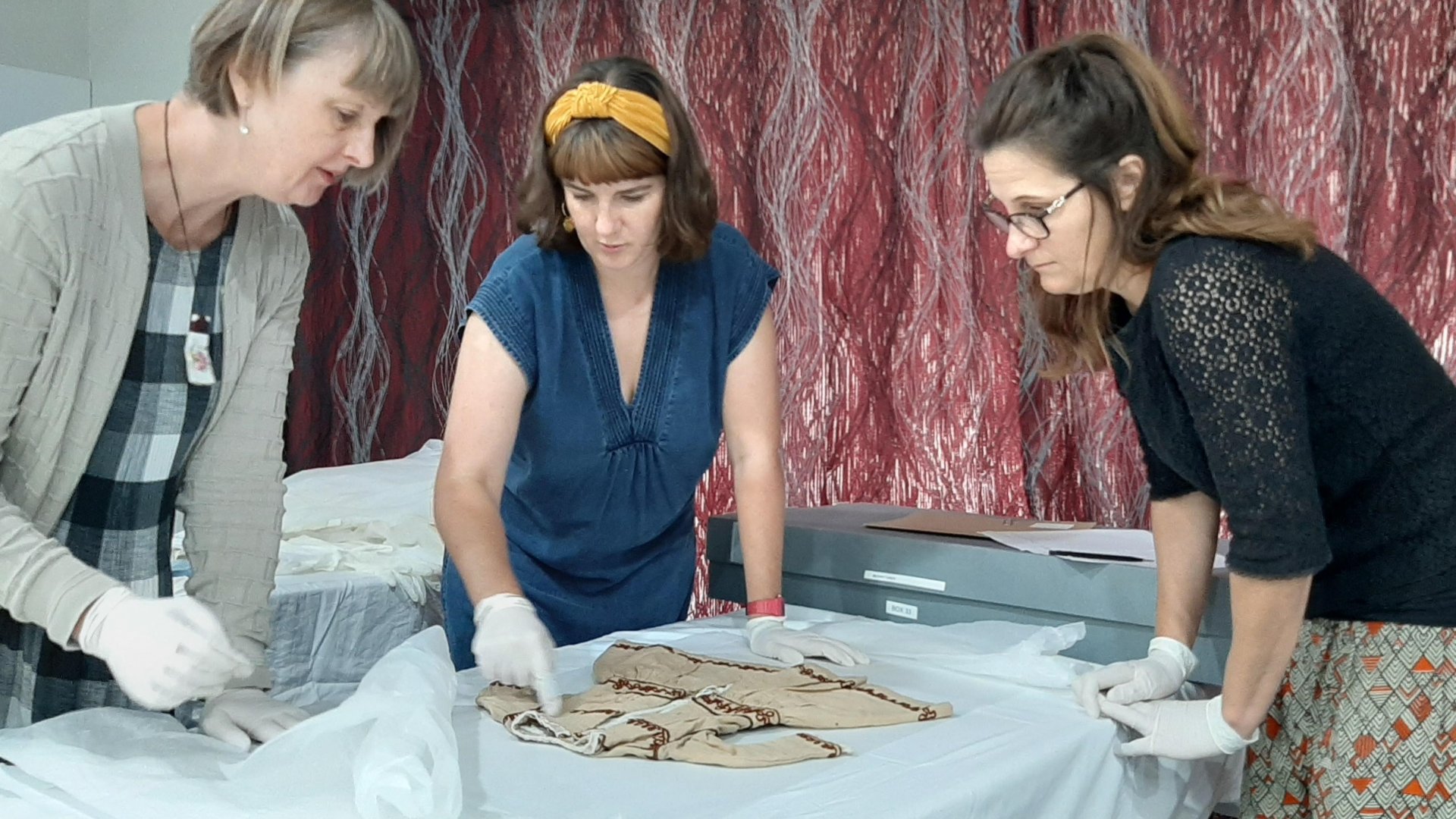 The nationally significant Broadgreen Textile and Costume Collection now has a new and improved storage solution.
The museum-standard shelving, with increased capacity, was installed this month as part of the Broadgreen Textile and Costume Collection Preservation Project.

The Nelson City Council-led project cost just over $24,000 and was helped by funds raised by the Broadgreen Society and Nelson Embroiderers' Guild.
The project required a team of volunteers to move and take inventory of the more than 3000-piece collection and repack overflowing storage boxes. 
With the new shelving in place, the items in the collection are now not only stored more safely, but are also easier to find and access quickly.
Led by Heritage and Collections Officer Mahina Marshall, the project took months of planning and more than a week to complete.
Among the team of volunteers who helped with the huge task was textile expert, Otago Polytechnic Principal Lecturer Dr Stella Lange.
Dr Lange said the collection was amazing and contained pieces with interesting history.
"I teach history and theory in design, with a focus on fashion, so being able to work with this collection and study first-hand some of these costumes and textile artefacts is really valuable."
Among the other helpers were Karen Richards, Broadgreen textile volunteer, Jessie Bray Sharpin, a Masters student from Victoria University's Museum's Studies Programme, Moya Montgomery, Social History Curator from the Nelson Provincial Museum and Shae Trewin, Collections Lead at the Nelson Provincial Museum.
A selection of costumes and fashion from the mid-19th century are on display now at Broadgreen House as part of the A Passage to Nelson – Unpacking the Past exhibition, which charts the journey of early immigrants to Nelson.