Road resurfacing and sealing projects in Nelson
25/03/2021 12:09pm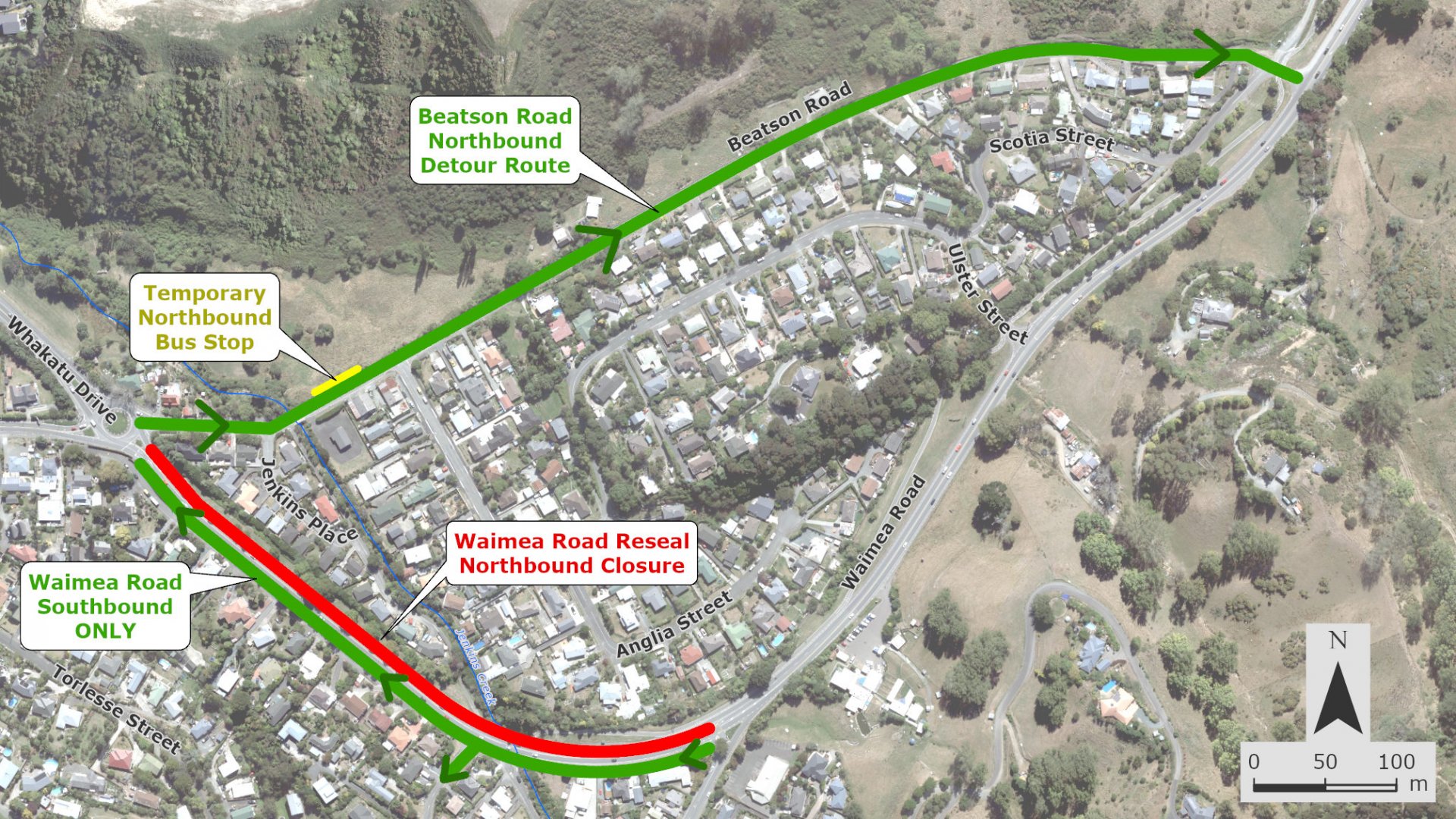 Nelson City Council will be undertaking road works in a few areas around town over the next couple of weeks.
Undertaking the work now, while the weather is still warm and dry, ensures a high-quality finish to the resealing.
Maintaining our roads in this way extends their life and ensures they are safe for all users.
Waimea Road
A section of Waimea Road from Beatson Road Roundabout to the Ridgeway Intersection will be resurfaced from 29 March to 1 April.
The northbound traffic lane along Waimea Road will be closed during this time. All northbound traffic will be detoured up Beatson Road.

Those wanting to catch the bus into town from the Beatson/Waimea Road bus stop will need to walk to a new temporary bus stop on Beatson Road (shown below).

Speed humps along the Beatson Road detour will be flattened to allow the bus to travel this route. This work is temporary and will be removed after works have been completed.

Southbound traffic will remain on Waimea Road. Residents who live in the area that is closed will be able to gain access/exit their properties by following the flow of traffic south. 
Mount Street Sealing

Mount Street will be closed on Tuesday 6 and Wednesday 7 April for sealing. The work is expected to take one day.

Residents within the closure area will not have vehicle access during this work. Those outside of the closure on Konini and Wellington Streets will have access, but there will be no thoroughfare.