Live poetry in Nelson's 1903 Square
15/12/2020 3:28am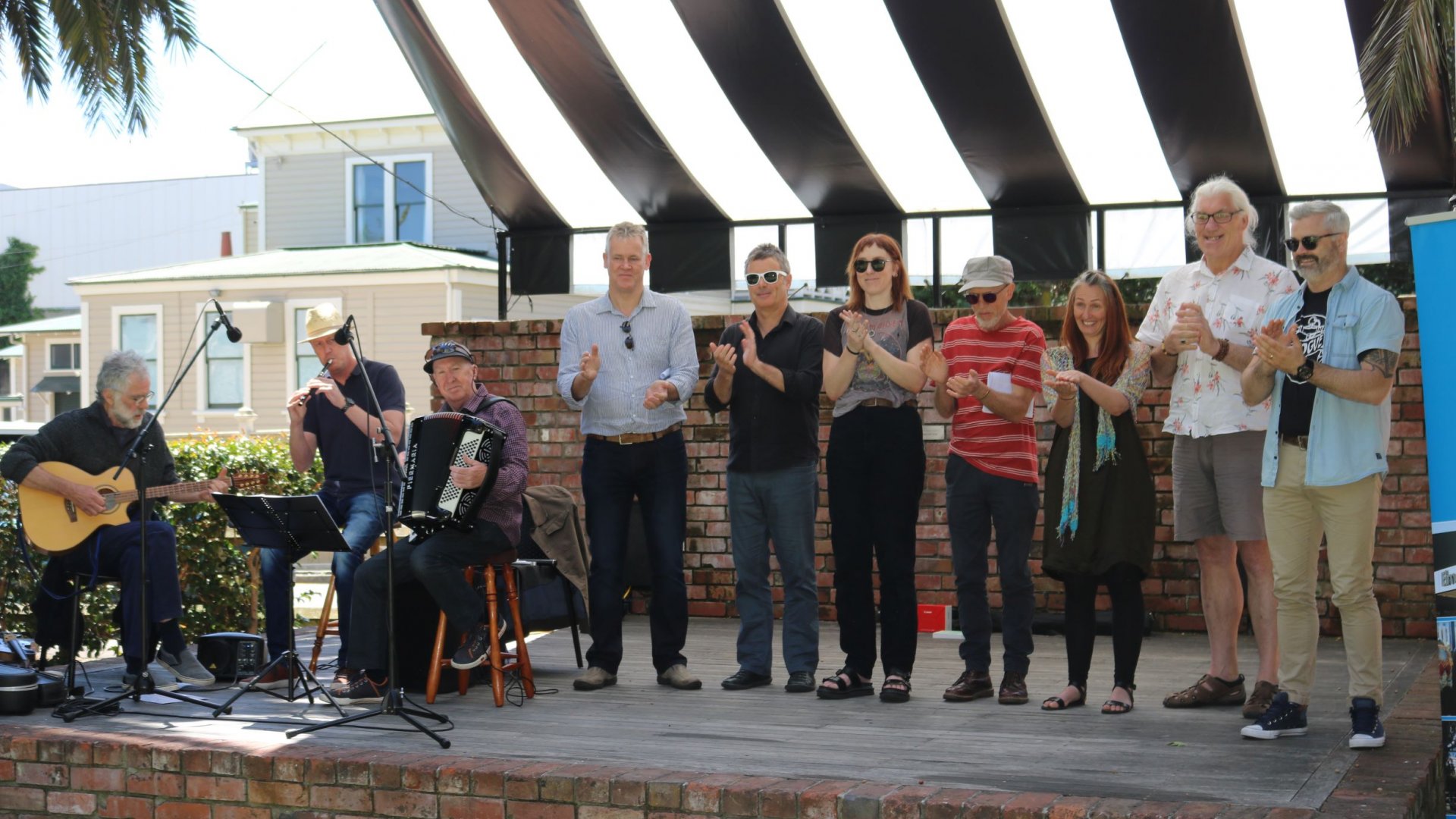 The Nelson Public Libraries team took poetry to the streets on Saturday, with a live reading of The Rime of the Ancient Mariner by Samuel Taylor Coleridge.
Trafalgar Street's 1903 Square hosted a crowd of Nelsonians who came to experience the live reading and musical event, featuring readings from a number of local personalities. 
Those at the live reading were fortunate to hear from renowned poet and author Cliff Fell. Clearly passionate about poetry, he was thrilled to be part of a live reading.

"When you hear a poem aloud it really brings the piece to life. Poems are exercises of breath and air, they should be heard."

Event organiser and Reader Services Librarian Dan Callahan said he was "extremely grateful for how enthusiastic people were to be on board and very proud of everyone involved."
The well-known poem was brought to life by its readers, and with music provided by folk musicians Davy Stewart, Alex Davidson and Barrie McDonald. 
Dan thanked the three folk musicians who took us on a musical journey throughout the live reading event "they are like New Zealand folk music royalty."

"Most importantly, the event was about fostering a love of books, reading and poetry. It was about bringing what we do in the library out into the community."