Millers Acre toilets upgrade complete
19/02/2021 3:48am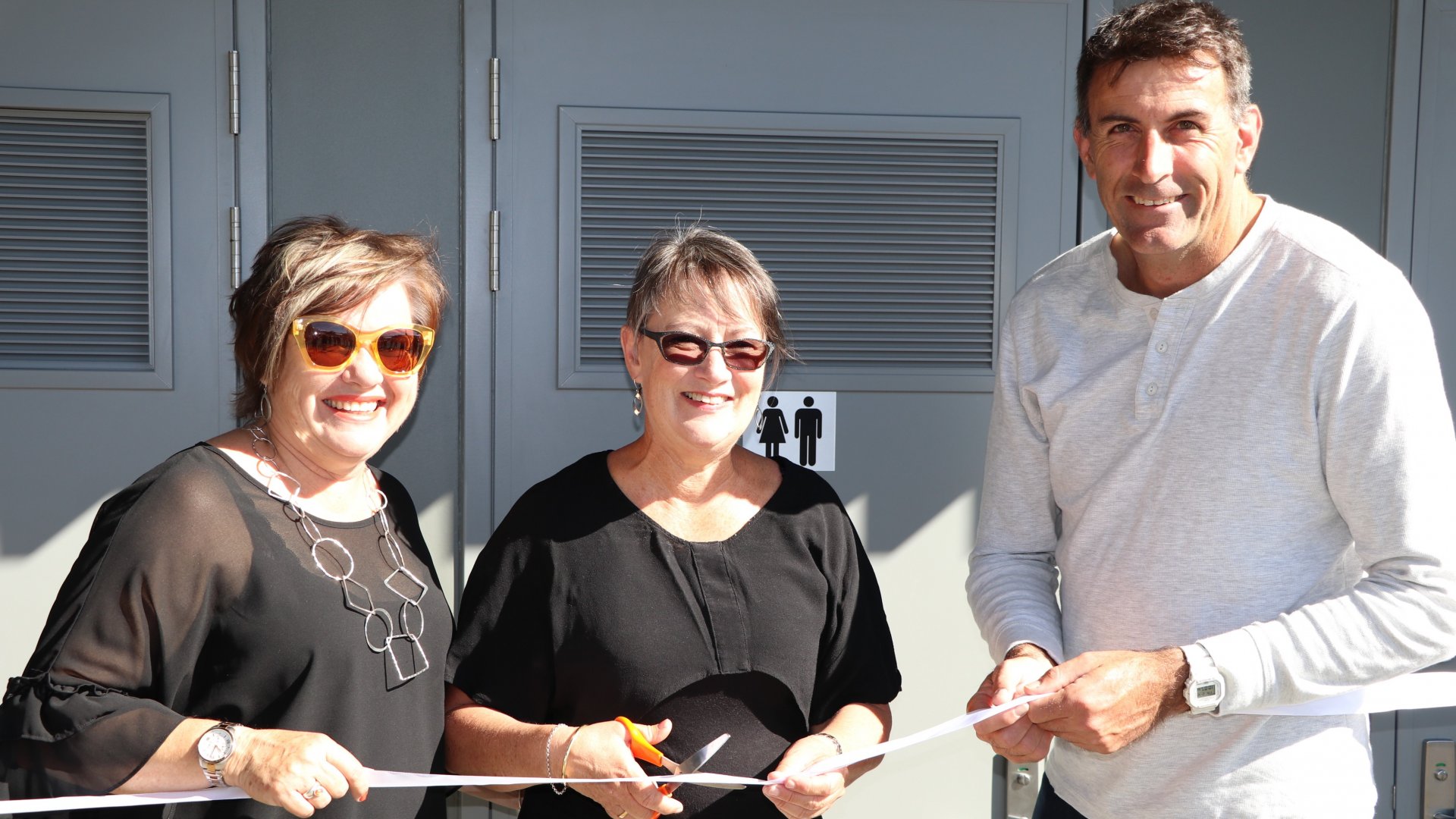 The upgraded toilets at Millers Acre were officially opened on Friday 12 February.
Community and Recreation Chair Tim Skinner, along with Councillors Gaile Noonan and Yvonne Bowater cut the ribbon to officially open the new toilets. 
These amenities will provide a welcome relief for tourists and Nelsonians alike at their convenient location near the Nelson iSite. 
There are five unisex individual toilets, along with one accessible toilet/baby changing room (open 24/7) and a men's facility featuring two urinals and a standard toilet in the cubicle.
The project received funding of $250,000 from the Ministry of Business, Innovation and Employment's Tourism Infrastructure Fund.
"I am impressed with the design and quality of these toilets at Millers Acre, close to the iSite and how they have made the space to do it," Councillor Skinner says.
"For people, especially if they come from Picton or Christchurch, this is the first place they come to when they get off the bus. This is something we have needed for quite a while, so now you have got seven toilets for the convenience of visitors and locals."